CONSUMER PREFERENCES ON HERBS AND HERBAL-BASED PRODUCTS IN PENINSULAR MALAYSIA—FACTS AND FIGURES
S Siti Zubaidah et al.
Order code: HERBS
RM55/USD33
85 pp
2016
ISBN 978-967-0622-65-1
This book is produced as an output of the study, Survey on Consumers' Demand and Perception towards herbal-based products in Peninsular Malaysia. The book consists of facts and figures, divided into five parts, namely introduction, demography, psychography, geography and behavior.
<![if !vml]>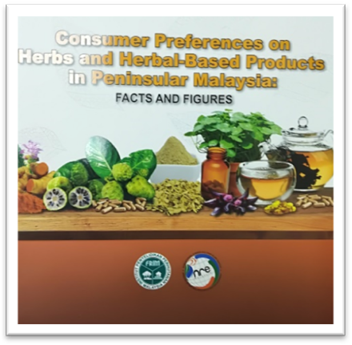 <![endif]>