Issues in the Bamboo Industry Development in Malaysia
Abd. Razak Othman et al.
RM 5.00              10 pp.
2005
<![if !vml]>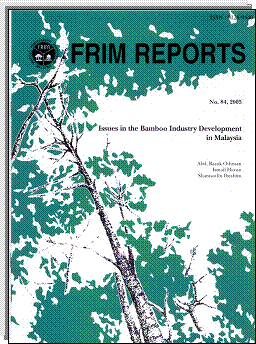 <![endif]>                                                         
ssues related to the bamboo industry development in Malaysia are highlighted. Concerns on the bamboo resources for the industry are discussed based on the natural stands and plantation establishment. Constraints faced by the bamboo industry in Malaysia are summarized.
Enquiries:
Publications Branch, FRIM
Tel: 603 6279 7491
   Fax: 603 6273 1076